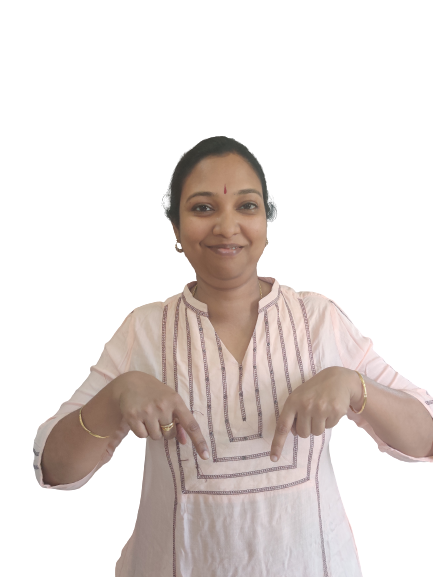 How many of you have a home loan in your name? Yes, then most of you can relate to my story.
It was December 2013. My 6-year-old son was preparing his list of the Christmas gifts he wanted that year.
Yes, I loved the concept of Christmas gifts and had the habit of giving Christmas gifts to my son every year.
I encouraged him to write the list of gifts so I would say Santa can choose and give him the best gift.
As usual this year too he was busy writing the list.
The fact he didn't know was, that his Santa had taken a home loan that year and was working on a very tight budget. Not sure whether she can buy a gift for him by Christmas.
His Santa was me, his Mother.
To listen to more about my origin story
I was working from the age of 18. I worked in Indian railways for 9 years and in a bank for 4 years then.
Finally, I bought a house within my affordable budget.
Once the home loan was taken the major chunk of the salary was going on for the home loan and managing the household expenses with school fees was proving to be difficult.
I discussed it with my friends and family. One of my colleagues said, " It is going to be difficult for one more year".I was curious, asked her back, what happens after one year, she told me you get used to it.
There were only a few days left for Christmas.
The list my child had kept under his pillows didn't have expensive items but it was out of the budget.
Finally, I borrowed some money from my father and bought a gift for my child.
I was from 18 years of age and was not financially dependent on him. So borrowing from him was embarrassing for me.
My father, who lived all his life with the principle that never borrows money from someone, didn't like the idea of me borrowing it for a Christmas gift.
Still, he quietly gave the money.
It broke my heart that I had to borrow money for a Christmas gift.
As my income was limited and expenses were the least, I decided that increasing my income was the only option left.
Working a 9-to-5 job, and having a child to take care of, working a part-time job was not an option for me.
Around 2014, after the new year, I started researching different sources of income.
 I had to look for online income which was steady and decent.
I didn't want to be a part of the fraudster scams for online income.
I thought of blogging, book publishing, and other sources. Started writing parenting blogs, which received decent views. Self-published a book in 2015 on amazon which my friends and family bought.
As I didn't spend a lot on book publishing it didn't hurt a lot.
My dream of online income remained a dream.
In 2016, my blogs on mom espresso became viral. One of my blogs got ten million views and because of that my book also got a good number of sales.
I wanted a regular income.
My self-publishing journey introduced me to the freelancing world – Fiverr.com
It is a website where professionals do small digital jobs for $5.
I registered on the website.
Started doing all small jobs. In a short time, I became a level 2 seller.
 Long story short, within 18 months, I dealt with nearly 400 customers from different countries all over the world.
I earned nearly $4000 in those 18 months.
 My objective of earning extra income was done.
 However, the freelancing was becoming tiresome after the initial zeal.
The income was directly proportional to the time I was putting into the job.
I wanted to give less time and earn more money.
In the meanwhile, a few friends who knew my success story wanted me to teach them how I started earning a steady income by freelancing.
I started teaching them and within no time, I have become a coach.
I loved the way I could help ordinary people without any high professional skills earn extra income.
Ordinary people were becoming professionals dealing with customers from different countries.
I could see that my strategies worked for them.
It was a success time and again.
That gave me a good income and the soul satisfaction that I could help other women like me who wanted to buy small gifts for their children, they could fulfil their small whims and fancies.
Their grateful messages and emails gave me the satisfaction which my income couldn't give.
Thus, I transformed into a coach and now help hundreds of women to work with happy customers.