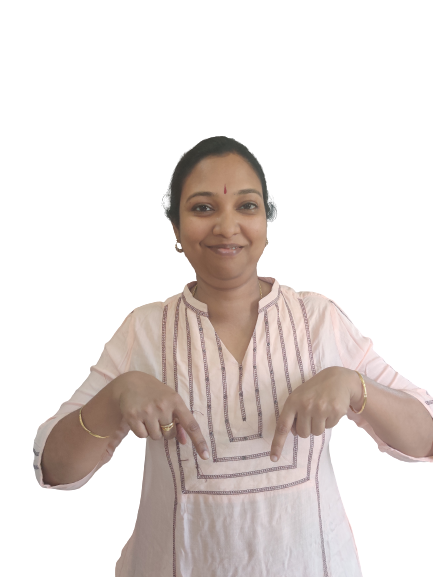 I started working at the age of 17, in May, 2000.
Got my first job in Indian Railways, the largest transport company in India.
I was stuck in a job, with night shifts.
I didn't love my job.
I was doing the job for paychecks and wanted more from my job and my life.
I was not sure what I wanted.
At the age of 18, I read the book, Unlimited Power by Tony Robbins.
I loved his profession, making the lives better for people for a living.
I was not even sure if I could do that for a living. The slightest possibility of hope excited me.
I was looking for a career change.
I was tired of the night shifts.
At the age of 24,Mar, 2008, I did my career shift.
I joined the State Bank Of India. The largest bank in India.
By then, I had completed my higher education, Master of business administration through distance education ( The precovid era when online classes didn't exist). It was a 9 to 5 job. I was happy in the beginning. As the days went by, I started reading more books by Tony Robbins, and other inspirational leaders. I wanted to understand more about achieving goals. In the Year 2015,I started exploring coaching as a business option. I joined a course offered by Ramit Sethi, In 2016. The course was expensive and beyond my budget. I was tired of the life I was living. I wanted to change my life. I decided to invest in myself. I sold my gold jewellery given by my parents, and joined the course- Zero to Launch. It definitely helped me start from zero. I started reading thousands of books, learning online and offline courses from different mentors. I started understanding the different parts of an online business. Did lots of trials and errors. Invested my time, money and energy in huge amounts. I learnt deeper and wider about coaching as a business. By the end of 2016, I started getting paid clients. It gave me validation, and a boost as a coach. In 2015, I published a book about parenting on Amazon. I started with my niche as parenting. I experimented with different niches. Wrote blogs. Hit 10 Million views on India's No.1 Parenting website with one of my blogs. Then, I worked with female entrepreneurs as my target audience. I wanted to help women, who had similar desires and aspirations like me, who wanted to have freedom of time. Women who wanted to establish their business and live the life of their dreams. In 2022, at the age of 39, I resigned my job as a banker to be a full time coach. I was working with more and more female entrepreneurs, one of them suggested, " Please start working with time management. I love the way you have clarity, manage your time, and achieve your goals with prioritisation. Please start coaching in that niche". Your clients decide your niche. I heeded with my client's suggestions and started working with HIGH PERFORMANCE FOR FEMALE ENTREPRENEURS as my niche. To upgrade my skills as a coach, I did ICF 100 hours coaching practice as a coach to get my prestigious ICF certification. Want to know my story in detail, to get tips on time management, get clarity in achieving your goals ?