6 Awesome Steps to Find Your First Paying Client as a Coach
This article is for coaches- 6 Awesome steps to find your first paying client. It will provide 6 steps to help you find your first paying client.
Finding your first client can be difficult. With this article, you will learn how to get your first client, that with this successful strategy you can rinse and repeat again and again
You can also hear this episode on my Podcast. Click the play Button now.
The best way to find your first paying client is to get out there and start talking to people. This will give you the opportunity to learn more about their needs and also see where you might be able to help them.
It's important for coaches to find their niche. What are you passionate about? What are your skills? What do you know a lot about? These are all questions that need answers before you can start reaching out and speaking with potential clients.
Once you are clear about your niche and the problem you can solve for your clients, then you can start with the important 6 Awesome steps.
1. Build a free website or blog:
 A website is the most important marketing tool for any business. It's the first thing potential customers see of your services and it will be what they base their decision to hire you on.
If you don't have a website, you're missing out on 95% of your potential clients. A website is the best way for coaches to get clients, and it can help them get more leads than they would without one.
It's important for coaches to have a website that showcases all of the services they offer, their experience, and what they're passionate about. It's also important for them to share any testimonials or endorsements they may have received so potential clients can check them and understand their potential.
The best way to get paid clients from your online presence is to create a website and blog. This will help you build your credibility and establish yourself as an expert in your field.
I would suggest a paid website when you can afford it. When you are starting out, it is better to have a free website in the beginning.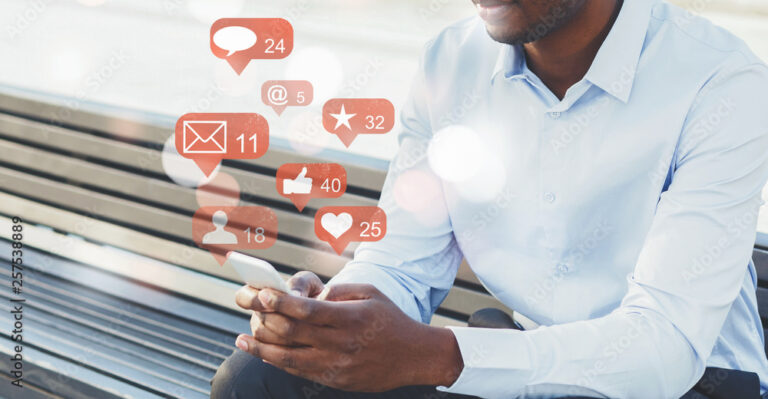 If you want to attract new prospects, there are many things you can do. One of the best ways is to be active on social media. You can also create content that is valuable for them, like articles or videos that answer their questions or solve their problems.
Social media is a great way to get your message out and connect with potential clients. You can use it to share your expertise and offer coaching services. Here are some tips on how you can make your coaching services more appealing and accessible for clients:
1) Create a Facebook Page or Group
2) Create an Instagram Account
3) Share Your Blog Posts on Social Media
4) Use Hashtags to Connect with Clients (e.g. #lifecoaching, #lifestylecoaching)
5) Share Your Videos on Social Media (e.g. YouTube, Vimeo, etc.)
6) Offer Free Resources in Exchange for Email Addresses- Your Free resources means your lead magnet. I can help you create your powerful attractive lead magnets. Check out https://kavithathecoach.com for more ideas.
3. Build your personal brand:
The first step to building your personal brand is to come up with a name. It could be your name, a company name, or a combination of both.
Some coaches have found that using their own names as their business name is the best way to go. This is because it can be difficult for people to remember names that are not their own.
Coaches should also come up with an elevator pitch – a short description of what they do and how they do it. This will help potential clients understand your coaching services and decide if you are the right coach for them.
A coach can be a great asset to an individual who is looking for guidance and direction in their life.
If you are a coach, there are several ways that you can attract new clients. Here are six tips that will help you get more clients:
Be the go-to person in your industry
Offer free consultations
Have a strong social media presence
Share your expertise with others
Offer free content on your website
Have testimonials from previous clients

Coaches are usually required to have a network of clients, and it is important for them to find ways to increase their client base. Here are some tips for coaches to get more clients.
Coaches are in the business of helping others. Coaches help clients or customers reach their full potential by answering questions, providing advice, and giving feedback. The people who would be most interested in hiring a coach, however, are usually busy and don't have time to dedicate themselves to coaching. It is important for coaches to find ways to grow their client base and increase the number of people they can help
1) Engage with your audience:
2) Share your expertise:
3) Be active on social media:
4) Offer a free consultation:
5) Start networking:
6. Get referrals from past clients and colleagues
The best way for coaches to get clients is by referrals. This works because people trust advice from friends and family more than anything else. So, if you want to attract new clients, then you need to start with the people that know and trust you already.
If you feel your friends and colleagues can't support you or don't have an open mindset, then don't discuss with them.
When you are starting it's important to share your dreams and passion with people who you trust and who trust your dreams.
All the Best to find your first paying client as a coach. Leave a comment on your favourite step of finding your client.